Rental of caterpillar and truck cranes
Кhe company "LUKAS-CRANE" in St. Petersburg rents out caterpillar and truck cranes of all types of carrying capacity. Our price and quality are ideal for any customer to perform a variety of jobs. In our arsenal there are such cranes as LIEBHERR (Liebherr), DEMAG (Demag), GROVE (Grove), Zoomlion (Zumlion), Masheka, Klintsy. With their help, you can perform any loading and unloading or construction and installation work.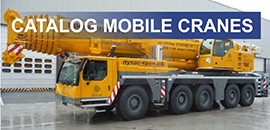 Here everyone will find what he needs - budget cranes of domestic production, with a lifting capacity of up to 32 tons, crawler cranes and truck cranes from leading foreign manufacturers - with a lifting capacity of up to 500 tons + a catalog of crawler cranes!
The advantage of our truck cranes:
Maneuverability . Small dimensions allow using the equipment even in cramped urban environments.
Mobility . The base of truck cranes is a car chassis, so it can be easily moved from one object to another.
High cross-country ability . They have proven themselves well in off-road conditions.
Work in difficult climatic conditions . Our vehicle fleet has in its arsenal imported truck cranes that can operate at low temperatures.
Reliability . Our equipment is new, we monitor its condition, so it is guaranteed to complete the task.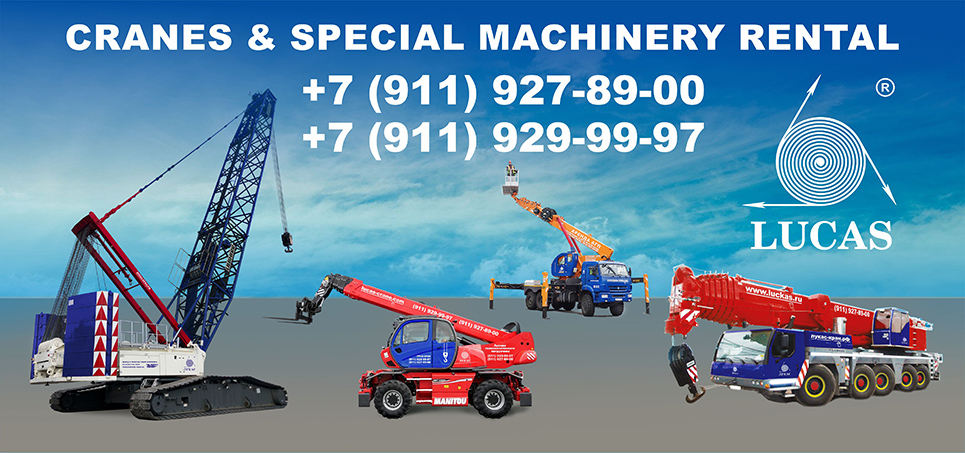 What does the rental of mobile cranes include:
Our experts consult on the selection of truck cranes with the required lifting capacity, we will calculate which crane will cope with the task.
If necessary, our engineers travel free of charge to objects within the boundaries of St. Petersburg and the suburbs to assess the condition of the soil, prepare access roads and the site.
We provide you with an experienced crane operator with a truck crane. Also, the equipment is equipped with a complete set of Swedish textile and chain slings.
The minimum rental period for a truck crane is 0.5 working shift. When concluding a crane lease agreement for work more than 10 hours a day, we provide significant discounts.
An urgent order of a truck crane is possible in the presence of free equipment.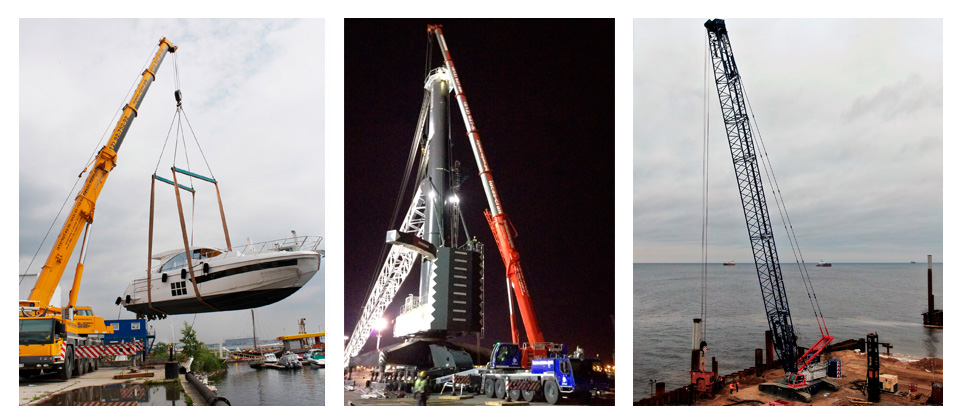 Security
Our company pays great attention to safety during work , we guarantee the safety of the transported goods, and most importantly the health and life of people. 
To ensure safety, our engineers go to the site of work in St. Petersburg and Leningrad region, if necessary, full-time designers develop flow charts and work production projects. If it is necessary to carry out complex types of work, our engineering and technical workers are directly on the site when the truck crane is working. 
In our work we use the most reliable and modern slings, lifting devices, traverses. 
If the site on which the work will be carried out does not meet safety requirements, we reinforce them under the crane support circuit. For this we use ground pads, and in some cases, airfield slabs. 
Our truck cranes will perform all types of work:
Loading and unloading of building materials, metal structures, rolled metal products, special equipment, and other items;
Loading boats;
Installation and construction works;
Construction and repair of buildings, industrial structures;
Dismantling of kiosks and MAFs and much more.
Autoselection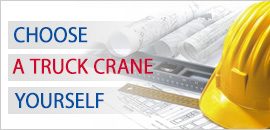 To select a truck crane, you can use   auto-selection .
You need to fill in the relevant indicators: load weight, hook lift, boom reach. The system will calculate by itself which crane will cope with your task. If you have any difficulties in choosing or have additional questions, please contact our consultants online or by phone. We will help you make the right choice.
Price policy
We work with legal entities and individuals. We have a flexible system of discounts, bonuses, payment delays .
We understand that truck cranes are necessary so that the work does not stop and is completed on time. Therefore, our work is organized in such a way that you can count on us any day of the week - we work seven days a week . If necessary, our specialists can work around the clock!
We are ready to cooperate with intermediary organizations and dispatching services - our cooperation will be mutually beneficial.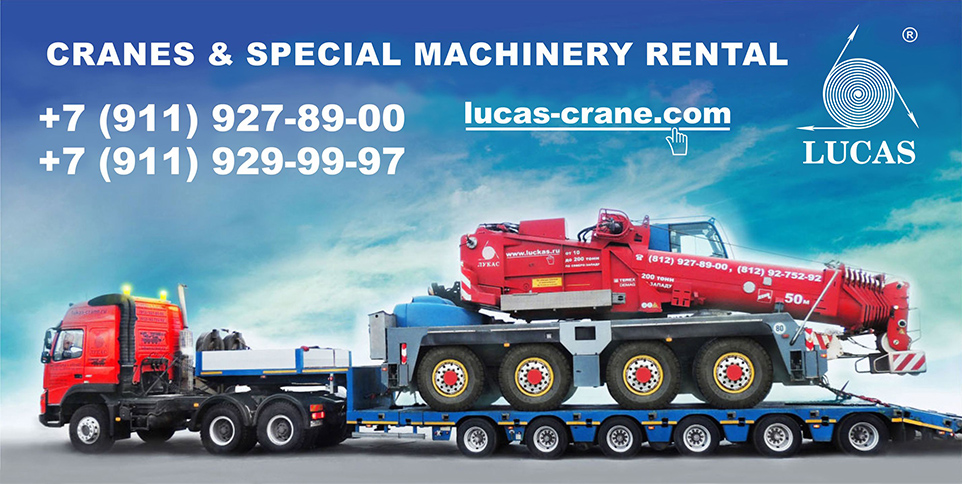 If you need to order a truck crane and you have any questions when choosing, please contact our consultants by phone +7 (812) 309-70-07  or online.
We will certainly answer all your questions and select the option you need. If necessary, our specialists will visit the site to assess the scope of work, technical feasibility and cost.