Crane-manipulator installation HIAB 190TM-6
The crane-manipulator (CMU) HIAB 190TM-6 based on the onboard KAMAZ-65117-N3 has a lifting height of 20.6 m (on the hook) and an outreach of 19.47 m. The maximum lifting capacity is 8 tons. 
CMU HIAB 190TM-6 is one of the best units in its class . This is a Swedish development made in South Korea.
It is mounted on an onboard KAMAZ-65117-N3 with an American Cuminz engine and a German ZF gearbox. The car has increased power and reliability.
KAMAZ-65117-N3 has a differential lock and has good cross-country ability and maneuverability. 
The size of the KAMAZ cargo platform is 6.8 x 2.5 x 1.35 m.
The crane-manipulator HIAB 190TM-6 based on the airborne KAMAZ-65117-N3 proved to be excellent in the work on the movement and delivery of building materials.
The truck loader crane is very compact and for this reason it is indispensable when working in confined spaces.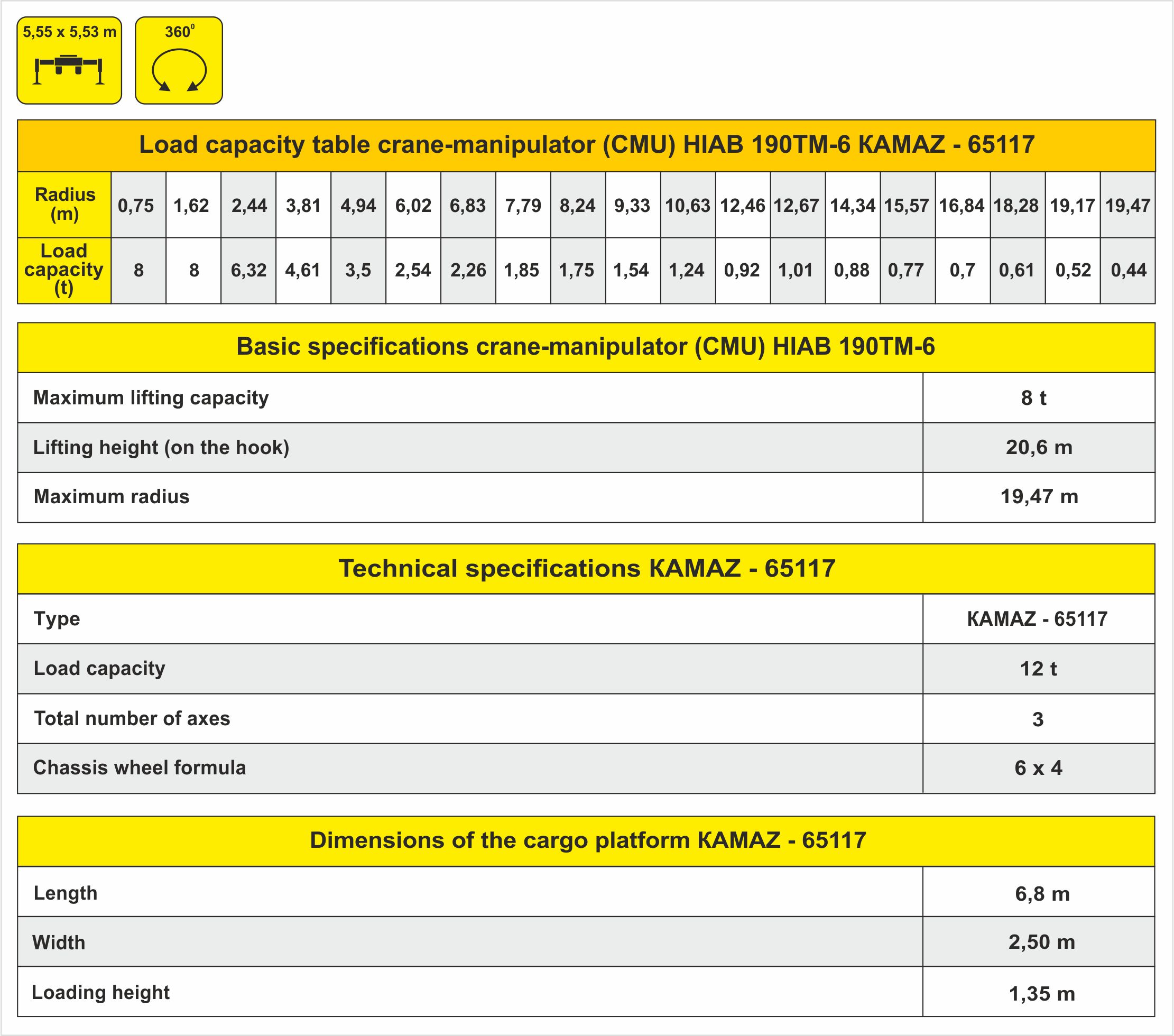 More photos and videos with a description of the work can be viewed here: OUR WORKS