Hydraulic hammer YC-25
The YC-25 hydraulic impact hammer is simple and reliable. It is widely used in most piling and foundation works. YC-25 drives concrete piles, steel sheet piles, casing pipes. Moreover, pipes can be round, square, hexagonal, etc.
The YC-25 hydraulic hammer is mainly used with crawler cranes . Fast assembly with the station allows you to quickly move the hammer around the facility.
Adjustable impact energy up to 375 kJ and the ability to work around the clock - gives a very high performance when driving piles! YC-25 is a popular pile hammer used in the construction of casing foundation, large scale concrete pile sea bridge or ferry pier.
The hammer is suitable for work both on land and at sea .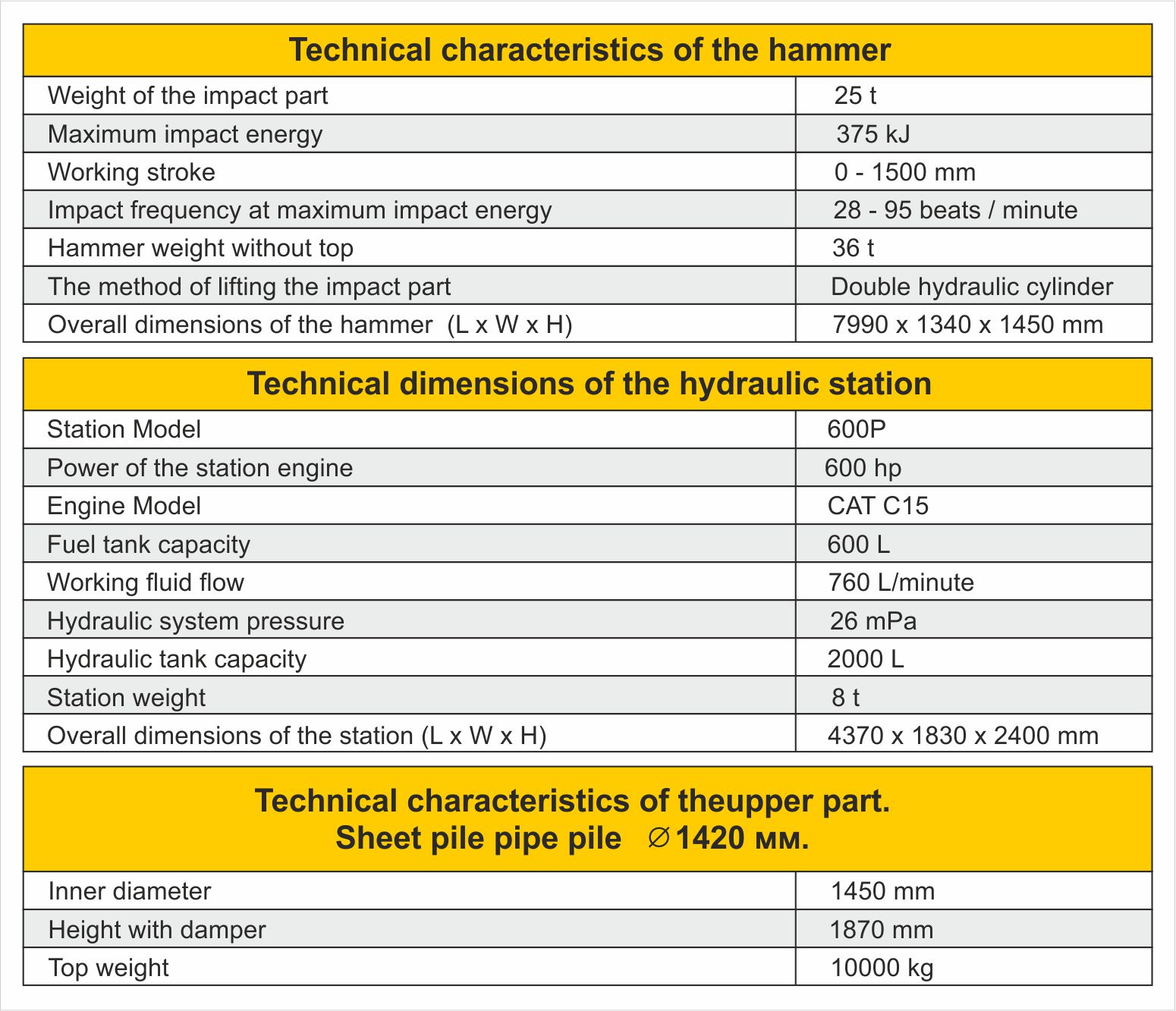 More photos and videos with a description of the work can be viewed here: OUR WORKS