160 tons LIEBHERR LTM 1160-5.1
Download catalog LIEBHERR LTM 1160-5.1.PDF
The LIEBHERR LTM 1160-5.1 truck crane has a lifting capacity of 160 tons and a boom length of 62 meters!
On a full boom, the LIEBHERR LTM 1160-5.1 truck crane lifts 11.5 tons to a height of 60 meters! The lattice extension will add 12 or 22 meters in two positions! The extension tilts 22.5 or 45 degrees if necessary!
With a length of only 14.6 meters, the German LIEBHERR LTM 1160-5.1 crane   has the highest maneuverability and maneuverability! Four of the five axes are driven and steered. This mobile crane has a crab drive and a close radius swing! The supporting contour of the truck crane is only 8x7.5 m.
Our company, if necessary, will provide pads for work on unpaved sites. The combination of all operations and a large selection of speed modes allows you to perform the assigned tasks as quickly as possible!
Like all truck cranes of the German concern LIEBHERR, this mobile crane has the most modern technologies. With the highest performance and ease of use, the LIEBHERR LTM 1160-5.1 truck crane has the most advanced safety systems!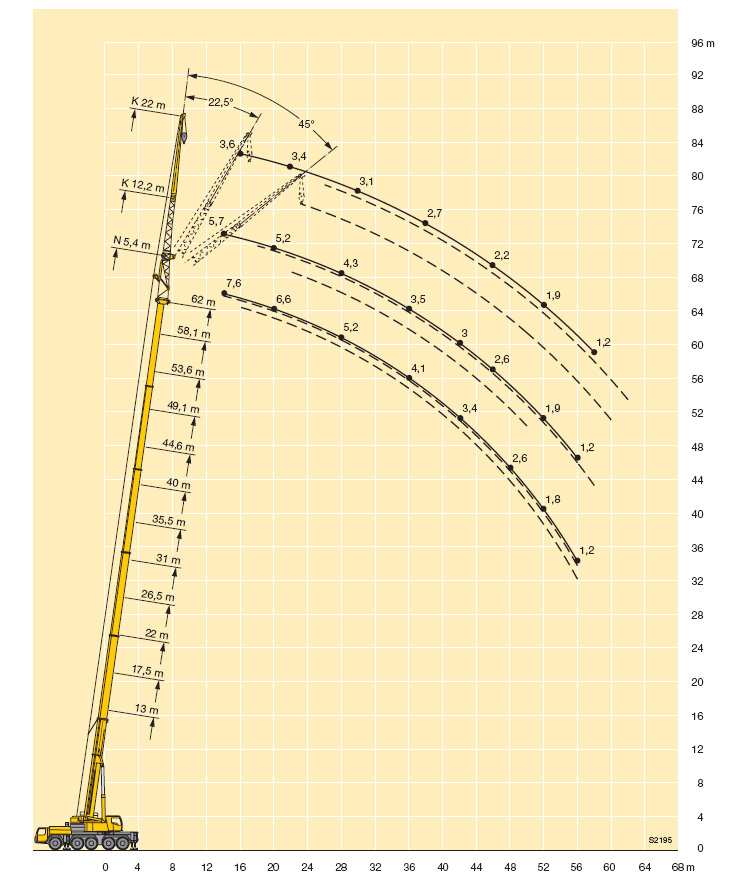 Electronic systems take into account wind speed, ground subsidence and many other factors that pose a hazard to work. The truck crane has a winter package from the LIEBHERR plant and is capable of operating at temperatures up to - 42 degrees.
The managers of our company will be happy to advise you!
Engineers of the company "LUKAS-CRANE" are ready to come to your facility to select the optimal truck crane and consultations on the preparation of the site and access roads.
More photos and videos with a description of the work can be viewed here: OUR WORKS